Girls do not need to have all the fun. Wednesday's post is for the 'fellas (or the fella in your life).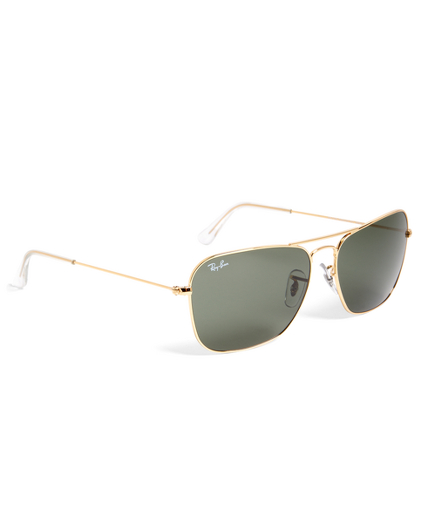 Ray-Ban Caravan Sunglasses
The Online Shopper digs these
Ray-Ban Caravan Sunglasses
for $125.00, available at
http://www.brooksbrothers.com/
. However, more importantly, the Online Shopper's husband, who happens to be a raging alpha male, gave these two thumbs up! Mr. Online Shopper's direct quote: "they are good. very
Don Draper
" -- which speaks volumes. This post is particularly timely in light of
Fathers' Day which is only a few short weeks away (June 19)
. These would be a great gift idea for younger dads because they add a bit of style without being over the top (as a full out aviator might be).
Do any Online Shoppers have other great suggestions for Fathers' Day gifts? Post your comments below.